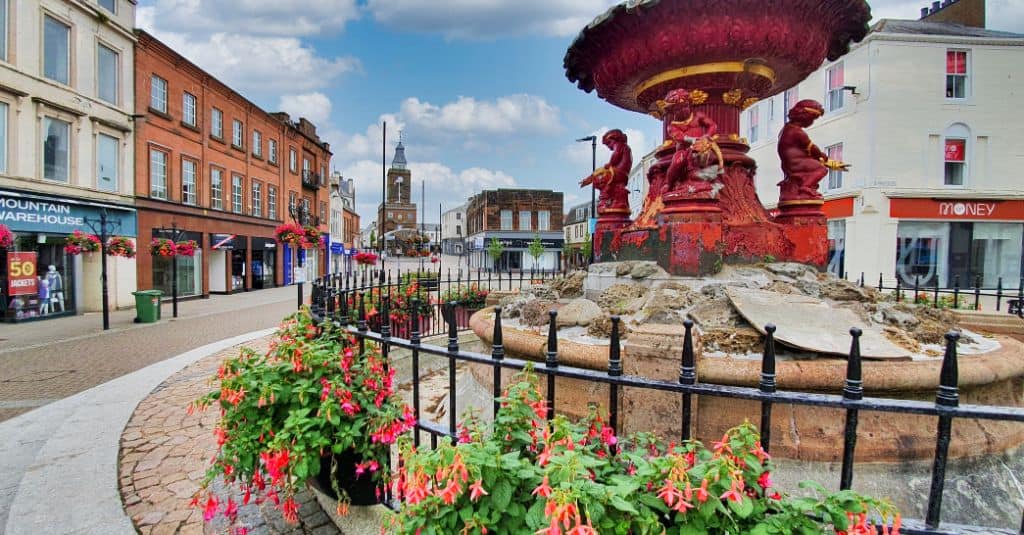 This summer, a series of entertaining and fascinating workshops, talks and demonstrations will be taking place in Dumfries throughout July and August as part of the proposed restoration of the town centre's fountain.
The Fountain Restoration group, comprised of members of Dumfries Partnership Action Group (DPAG), The Stove Network and supported by Dumfries and Galloway Council, have compiled a programme of activities and events aimed at school children and young people, funded by The Holywood Trust and a series of discussion events for the wider community.
Creative writing workshops, tours, model fountain making, chocolate casting, drawing workshops and an archaeological talk and information evening will be available for the public to attend and enjoy.
"The purpose of these exciting events is to engage the young people of Dumfries with the history and importance of our town fountain, drawing parallels with the backdrop of the Cholera epidemic which decimated Dumfries, and the current global pandemic." explains Creative Engagement Lead Kirsten Scott.
"This is a superb learning opportunity, giving young people a real understanding of the various processes involved in its restoration, its significance in our collective social history and to promote a sense of ownership and civic pride. It is our hope that by understanding and being involved in the process, these young people will help to ensure the future of the fountain for generations to come." In the new Autumn term, school children and young people will also be working on a variety of fountain related projects within the local schools.
25th June from 2pm – 4pm
The next event is the second part of a Creative Writing Workshop entitled, "This Boon of Pure Water" hosted by writer JoAnne McKay on Sunday 25th July from 2pm – 4pm. Discover the
devastating effect of the cholera epidemics of 1832 and 1848 and explore the celebrations and controversies of providing clean water to the town of Dumfries. At this workshop, you'll develop your own writing to share as part of the Dumfries Fountain Project in a rrelaxed, informative, and fun environment.
28th July from 5pm – 6.30pm
The Stove are hosting an event with archaeologist Andrew Nicholson, and James Mitchell from Industrial Heritage Consulting for an evening of discussion and conversation. The evening will include a short walk around the square, and a presentation in the Stove café; follow the footsteps of many previous Doonhamers and explore the past lives of Dumfries High Street.
Tickets to events are free of charge and can be booked via The Stove Network Website.
You can find out more details about all the workshops taking place and book your free tickets by visiting https://thestove.org/events