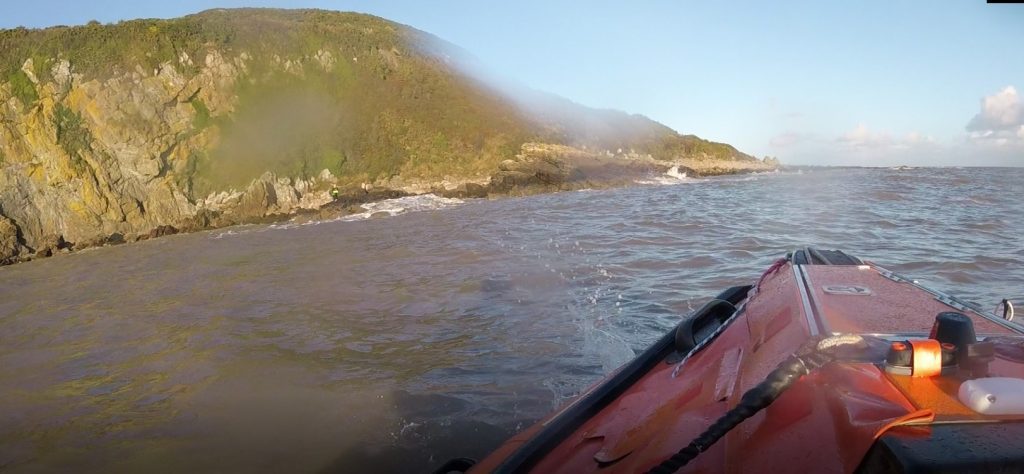 The volunteer crew at Kippford RNLI were requested to launch by the UK Coastguard just before 4pm on Monday 25th October 2021 to a report of a kayaker who had capsized and was stranded.

D-854 'Ronnie Sinclair' headed for the last known position of the kayaker and arrived on scene to find the casualty had been able to clamber on to a rocky outcrop whilst the kayak had washed ashore a little further along the coast line. Due to breaking waves on the rocks, helm John Robertson gave the instruction to maintain the boats position using the anchor allowing a careful approach to the casualty.
The casualty was safely recovered into the boat and the crew made best speed back to Kippford lifeboat station. The kayaker was very cold and tired after spending quite some time in the water before being spotted by passing walkers on the coastal path.
The crew then returned to the scene to retrieve the kayak. Working alongside Portling Coastguard team it was safely recovered. The lifeboat returned to station and was refuelled and made ready for service.

Kippford Lifeboat Press Officer Laura Wilson said, "The kayaker was very fortunate to have been spotted by a group of walkers and they were able to pinpoint his location which assisted greatly with a speedy rescue. Although familiar with the area and a competent kayaker he was unlucky to be caught out by a change in the weather and wave conditions. We'd urge everyone taking part in coastal activities to have a means of calling for help and if they get in difficulty call 999 and ask for the coastguard."