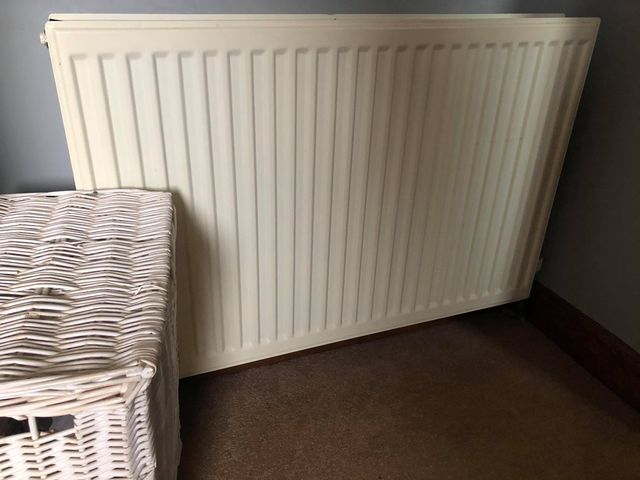 A household is defined to be in fuel poverty if more than 10% of its net income (after housing costs) is required to heat the home and pay for other fuel costs, with not enough money left for a decent standard of living.
If more than 20% of net income is needed, the household is defined as being in extreme fuel poverty. The Area Based Scheme (ABS) aims to reduce fuel poverty and reduce carbon emissions for home owners and those living in private rental accommodation.
Members of the Council's Economy and Resources Committee (14 June) will be asked to agree the projects for Dumfries and Galloway Council's Energy Efficient Scotland Area Based Scheme (ABS) 2022/23 and note the funding allocation of £2,371,919 in 2021/22.
Due to the successful delivery of the 2020/21 scheme, it Has been possible to draw down additional funds from the Scottish Government, with the allocation increasing to £2,504,222.50. This allowed 272 homes in the private sector to receive solid wall insulation (SWI). Of these, 248 properties were owner occupied and 24 privately rented. In the first eight years of the ABS Projects, there have been more than 1,872 energy efficiency measures installed across Dumfries and Galloway with a total spend of £16,333,158.00.
ABS draws on a range of data sources, including home analytics data, the Scottish Index of Multiple Deprivation (SIMD), child poverty and the Scottish House Condition Survey (SHCS) and has the following objectives:
• Provide measures to private households in or at risk of fuel poverty that help to reduce energy usage and costs.
• Deliver both the Fuel Poverty and Heat in Buildings Strategies.
• Enable and support eligible homes receiving support from ABS to have achieved an EPC rating of C or better by 2030.
• Secure Energy Company Obligation (ECO) and other funding/investment to maximise the impact of ABS projects and funding.
• Administer and manage the ABS programme to ensure it is delivered fairly and effectively through transparent, timely and robust processes.
D&G Council continues to ensure that funding is be targeted at those in most need. Research has evidenced that patterns of deprivation in our rural region are complex. Unfortunately there are many households living in dispersed locations throughout the countryside that live in poverty.
To date this scheme has successfully installed insulation in 1800 homes across the region and robust measures are required to meet the high safety standards of this scheme. The insulant installed through this scheme is in accordance with British Standard BS EN 13501-1:2018, the system has been tested and approved by the British Board of Agreement (BBA) and is compliant with Building (Scotland) Regulations 2004 for use in homes under 11m (3 storeys).
The report being presented at Committee recommends that Council's previous approach is continued to ensure investment is evenly distributed to assist with addressing fuel poverty across the whole region. All targeted projects will act as a 'satellite' location to allow installation to eligible rural properties, but the method should be refined as follows:
· Area 1 – Central D&G SWI – This area will be a continued project targeting streets which extend the current Lochside Project and a previous project in the Lincluden area. This area is within the bottom 10% of the SIMD for income, health and employment. Over 50% of the working population are also classed as being income deprived.
· Area 2 – East D&G SWI – The focus of this area is to continue to target the rural areas that are in the bottom three deciles for geographical access based on data from SIMD 2016. We will aim to install External Wall Insulation (EWI) to a mix of hard-to-treat cavity properties in Eastriggs. This area also has low income indicators from the bottom 40% SIMD 2016.
· Area 3 – West D&G SWI – This area will be a continued project targeting streets which extend the Stranraer Project. The targeted area of Stranraer is in the bottom 25% of the SIMD or below and households in this region have a 60% probability of being in fuel poverty based on current home analytics data. Almost 50% of the working age population is income deprived and within the bottom 20% for employment and health based on SIMD 2016 Data.
Within each area, each householder application will be assessed to identify those in extreme fuel poverty. The extreme fuel poverty grant will be applied to maximise measures for those most in need. Whole street approaches are implemented by identifying more than one household and carrying out simultaneous works. This results in cost efficiencies, reduces customer contributions and allows more homes to benefit from the scheme.
Chair of Economy and Resources Committee, Katie Hagmann said: "We are determined to tackle fuel poverty in all its forms and in our rural region this scheme is essential. One of our Council's priorities is to protect our most vulnerable people. Schemes such as this allow us to do exactly that. By making improvements to homes throughout the region we're not only reducing fuel poverty, which is absolutely vital, particularly given the current cost of living crisis, but also goes a long way to reducing our carbon footprint."

Vice Chair, Sean Marshal said: "Hopefully the measures outlined in the report will reduce householder bills, reducing the huge impact of the current energy price rises. In a rural area like Dumfries and Galloway this project is essential to addressing some of the causes of poverty in our region. Poverty places everyone experiencing it in impossible situations such as having to choose on a daily basis whether to heat their home or eat, and I am strongly behind this Energy Efficient scheme and hope that it will help alleviate some of the daily issues facing residents in D&G."