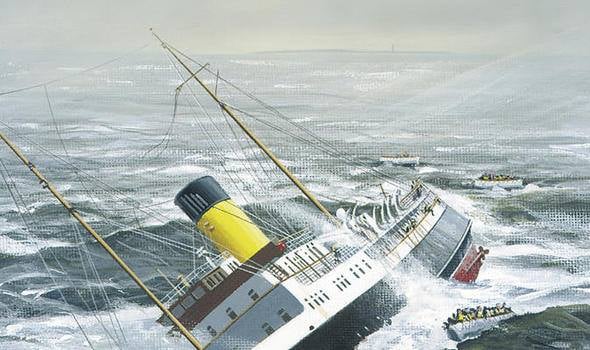 Tuesday 31 January 2023 marks the 70th anniversary of the loss of the MV Princess Victoria, the worst peacetime maritime disaster to occur in British coastal waters.
The Royal Antediluvian Order of the Buffaloes have arranged a Memorial Service which will be held at 11am at the Princess Victoria Monument, Agnew Park, Stranraer. The service will include speakers, a minute silence, and the laying of wreaths.
As part of commemorations marking the 70th anniversary of the disaster, Dumfries and Galloway Council will plant a commemorative tree in Agnew Park – followed by a Civic Reception at Stranraer Millennium Centre, George Street, Stranraer, at 12 noon.
A new MV Princess Victoria Community Exhibition – "Our Roughest Storm & Strongest Anchors" – will be unveiled, exploring Stranraer's story of loss, bravery, love and community through visual display, spoken word and music. There will also be a prize giving for local school children who have been asked to submit a written piece inspired by the MV Princess Victoria Disaster and based on the theme of bravery.
Convenor of Dumfries and Galloway Council, Councillor Stephen Thompson, said: "The loss of the MV Princess Victoria is still felt in communities across Dumfries and Galloway. As in each of the 70 years since the tragedy, we gather again to remember those who died, and to pay our tributes. The new exhibition and remembrance tree will raise awareness and allow us to continue to reflect on this loss."

Councillor Linda Dorward, Depute Convenor of Dumfries and Galloway Council added: "Remembering those who lost their lives is an important part of showing our respect for their lives, and part of the grieving process for our communities. We recognise especially the missed opportunities for life of the children and young people. We also remember the many people who came to the rescue of the ailing vessel – the RAF aircraft, Merchant ships, and of course the local lifeboat crews."
The 70th Anniversary MV Princess Victoria Community Exhibition opens at 2pm.